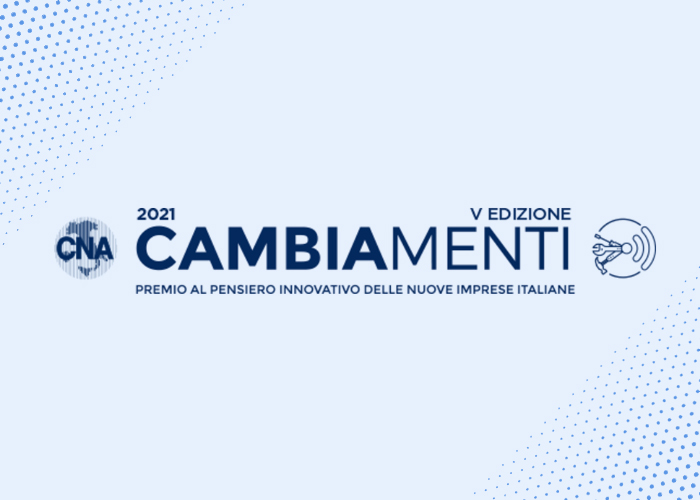 Cambiamenti 2021, is the great national contest that discovers, awards and supports the best italian businesses born in the last four years (after January 1st 2017) that have been able to rediscover the traditions, promote their territory and community, introduce innovations to processes and products and build the future.
It was created with the aim of recognizing merit and offering opportunities for comparison and visibility to companies that with their business represent every day the best of Italy and make the country competitive.
Cambiamenti is supported by Confederazione Nazionale dell'Artigianato e delle Piccole e Medie Imprese (CNA) that has been representing and preserving for seventy years the interests of the micro, small and medium businesses and works to give them value, proposing itself as a partner for development, promoting economic and social progress. Such goal is pursued through a structured and widespread organization, a system of companies that offers integrated services and personalized consultations to businesses, a modern structure that provides its associates assistance, information and innovative solutions.
Tender proposes a project aimed at innovating the logistics approach of last mile deliveries, in terms of customer care, delivery times, special needs and image consistency, ensuring agile delivery for the end customer, stress-free and adequate to the standard of the Luxury sector.
Stay tuned!