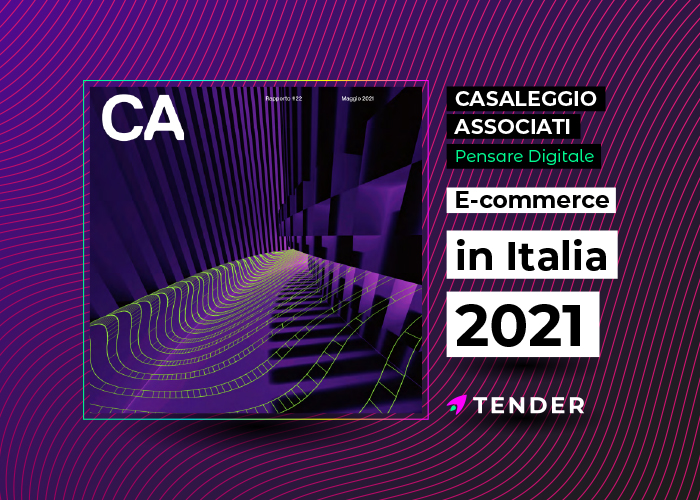 Casaleggio e Associati has been assisting companies in their digital strategies since 2004 and accompanying them in business transformation.
The "E-commerce in Italia 2021" Report claims that following the pandemic, the detail sales on the e-commerce have had an average growth of the 27%. Several countries have registered an exceptional growth. The italian e-commerce businesses interviewed on 2021 have highlighted which services will have the bigger impact this year and on which investments they will mainly focus on: the expansion and optimization of payment solutions, as in 2019, remain the main strategy (stable at 24%). The investment on more eco-friendly organizational services, like recycled packaging, workplaces attentive to the energetic efficiency and green mobility, that have a 20% relevance for the e-commerce companies. While the 14% will dedicate to the expansion of solutions related to free deliveries and/or returns, offered only by 18% of the interviewed companies. The click &collect efforts structures, locker and delivery community service solutions will remains stable (13%)
Among the measures adopted, one-to-one partnerships with smaller and local logistics operators are worthy of note with a view to proximity and personalization. Like Tender, which manages on-demand logistics for boutiques and e-commerce in the cities of Milan, Florence and Turin. Deliveries are one-to-one and tailor-made: a "personal style rider" delivers the product with zero impact and in contactless mode, with the possibility of immediate return and sanitation included.
To read the full report click here