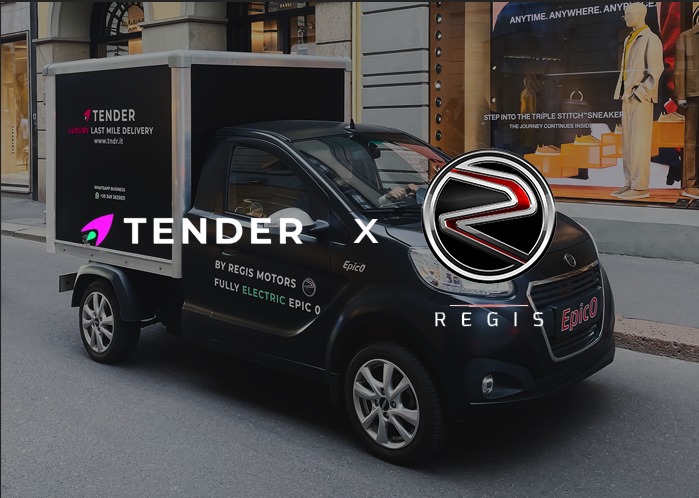 Tender is the Luxury Delivery service, born from the need to innovate last mile delivery, in a Premium and Luxury key, perfectly adapting to the DNA of the top brands of Fashion of which it is a partner.
Tender ensures an exclusive delivery service: on time, safe and eco-sustainable that allows you to make deliveries with style, in Boutique and E-commerce, 7 days a week: by appointment, in 1 hour, in the same day, the following day, the weekend, the evening.
Our corporate philosophy welcomes a new way of conceiving luxury, keeping to the high corporate standards, typical of the international brands of Fashion, Luxury and Beauty, also through customization, according to the individual needs of customers, focusing on the best customer & brand experience, available from the store to the final customer or in the case of online purchases.
Tender deliveries are entrusted to a qualified team of Drivers, as well as brand ambassadors at the door of the end customer, in line with the mission of the service: to bring the brand experience at home!
The eco-sustainability becomes a further prerogative for the company, supported by the partnership with the Italian producer Regis EpicO. The Regis Motor zero-emission electric vehicle fleet guarantees the certification of all "carbon neutral" deliveries, allowing Drivers to work with agility and reduced costs within urban centers, even in limited traffic areas.
The total black vehicles of Regis Motors co-branded Tender, are operating in the Quadrilateral of fashion in Milan, especially in Via Montenapoleone, Via Manzoni, Via della Spiga and Corso Venezia; in the heart of the capital and soon will land in other Italian cities. 
Stay Tuned